The best restaurant in Grän: Das Müllers gourmet inn
The Alpine lifestyle, which has to do with sun, warm laughter and good food, can be found in our restaurant in Grän – Das Müllers gourmet inn. You don't have to be a hotel guest to be pampered by our kitchen team with typical Austrian specialities and international creations in a noble, cosy atmosphere. No matter whether you feel like having a tender filet mignon today or whether you want to treat yourself to some really good chips – the Das Müllers gourmet inn and restaurant in the Tannheim valley has both for you. Furthermore, we serve home-made cakes and ice-cold, extremely popular ice-cream sundaes all day long. This restaurant in Grän is the perfect place to stop for a bite to eat, to linger, and to enjoy! Our selection was rewarded with 2 toques from Gault Millau.
Monday & Tuesday
open from 12 to 5 p.m., closed in the evening
Wednesday to Sunday
open from 12 to 10 p.m.
Das Müllers gourmet inn & restaurant in Grän, Tannheim valley: menu
We are usually relaxed, casual, and like to experiment – but not with quality! Whenever possible, we consciously choose products from suppliers we know and appreciate personally. When it comes to international food products, we meticulously ensure the highest quality and transparency. As die-hard gourmets we are only satisfied with the best – and you can be sure to taste that! Are you curious about what delicious dishes await you at the Sonnenhof? Then, take a look at the menu!
Our tip: The way to a man's heart is through his stomach. This is why a voucher for our gourmet inn is particularly suitable as a gift for your loved ones.
from beef of Rubia-Gallega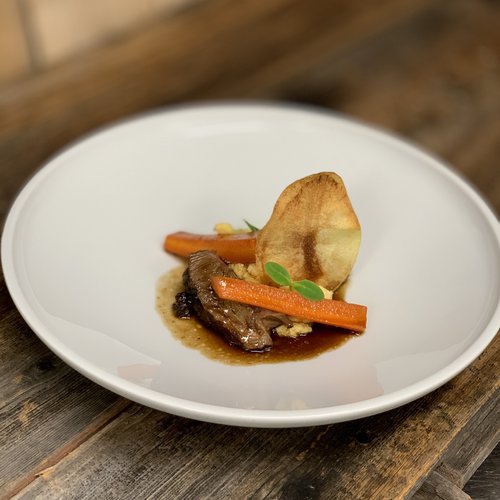 filled with black truffle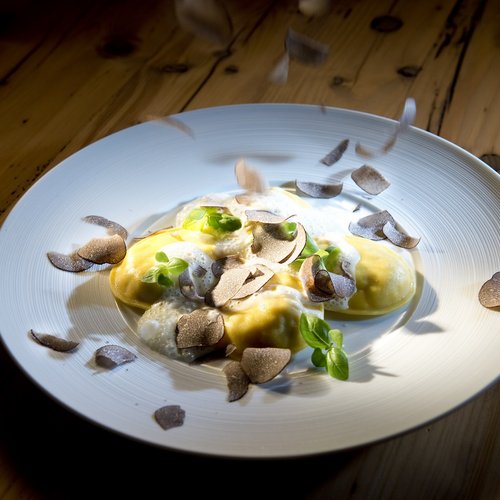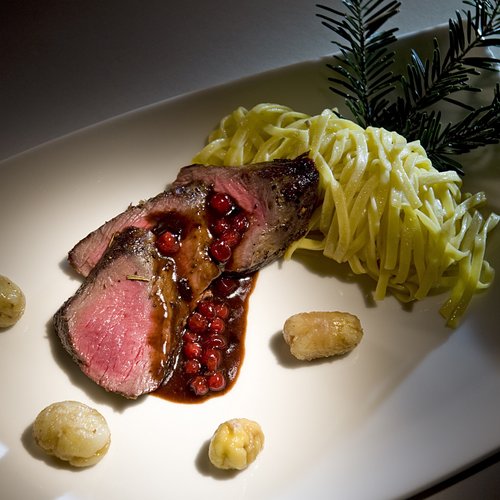 with a variety of vegetables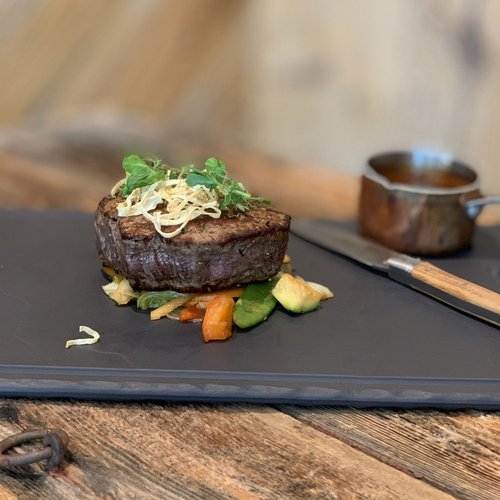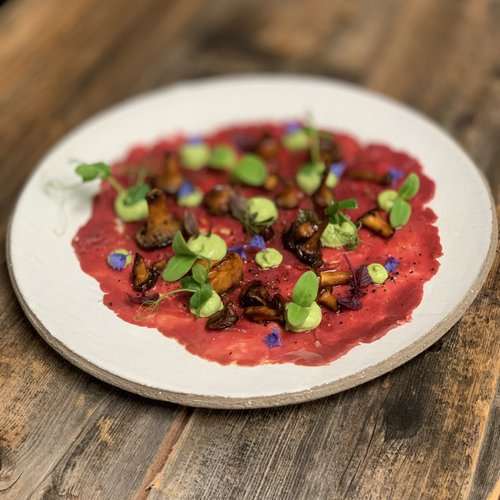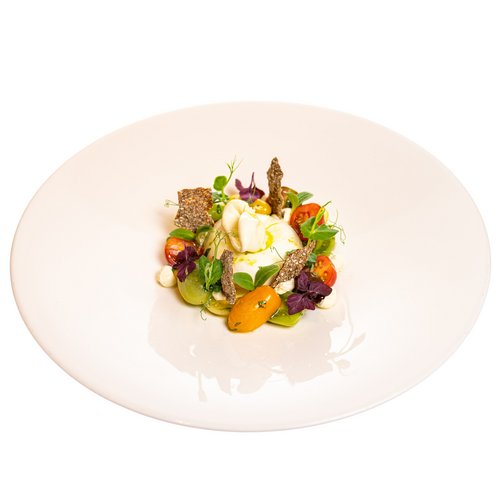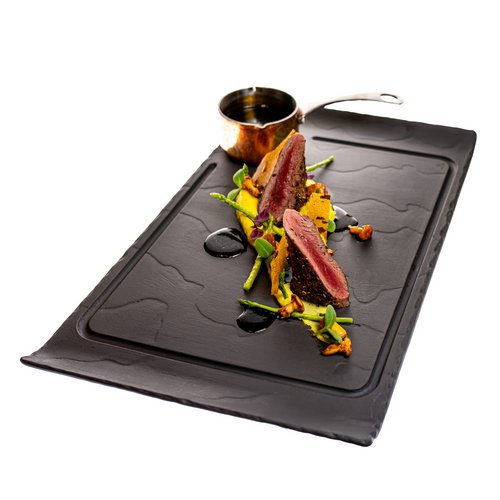 Tannheim valley: Restaurants of top quality
Award-winning chef, Patrick Müller, and his team
The gourmet inn and the gourmet restaurant at the Sonnenhof are two of the best restaurants in the Tannheim valley. On the one hand, this is due to their wonderful ambience, fantastic location, and the lovely sunny terrace, and of course, on the other hand, to the talented kitchen and service team. Your host and chef de cuisine, Patrick Müller, lives for pleasure. His cuisine is characterised by the joy of experimentation, innovation, and the highest quality. He always surprises with new, extraordinary creations – whether with the evening 5-course menus for our hotel guests, at the Das Müllers gourmet inn or in the Alps & Ocean gourmet restaurant the 3-toque restaurant in the Tannheim valley.
Enlightening moments at Das Müllers gourmet inn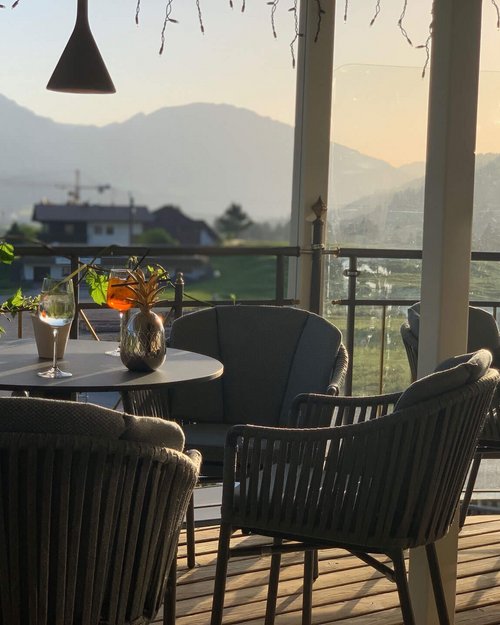 daily from 7.30 a.m. to 10.30 a.m.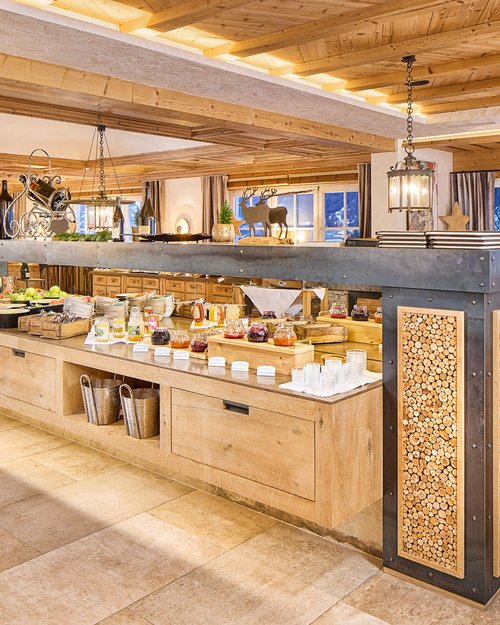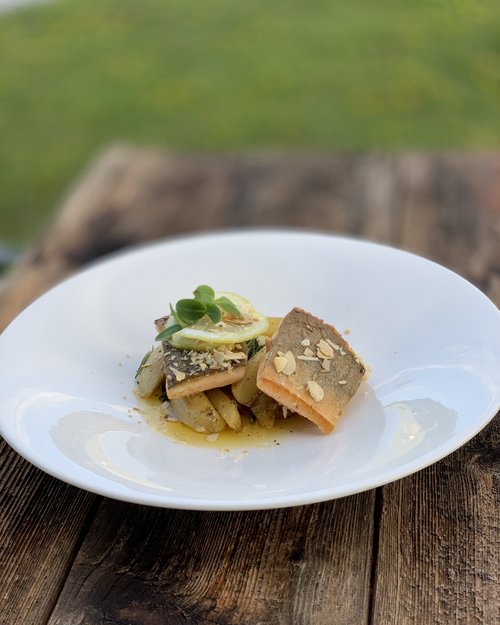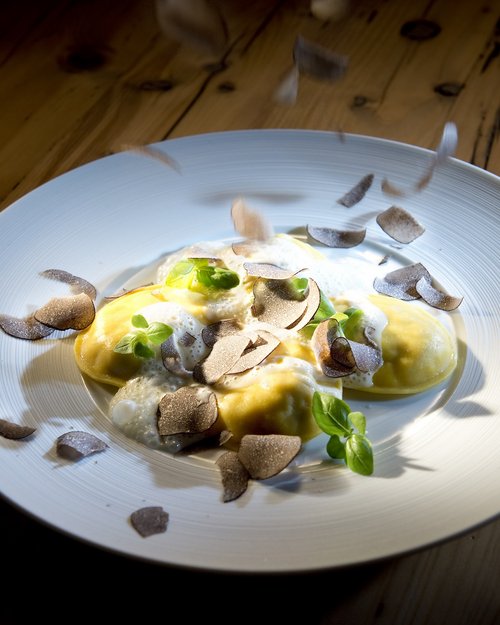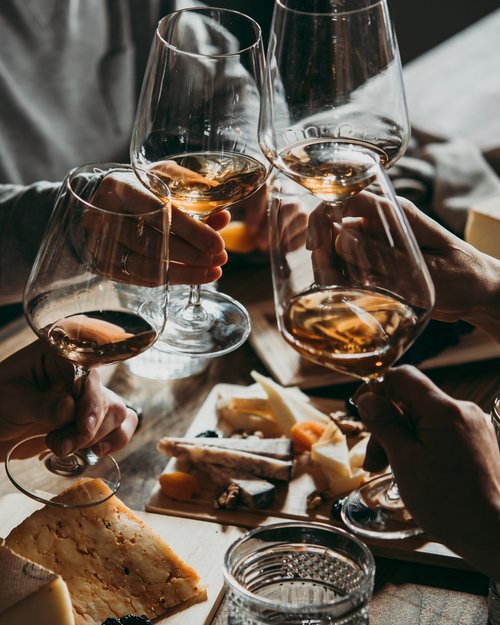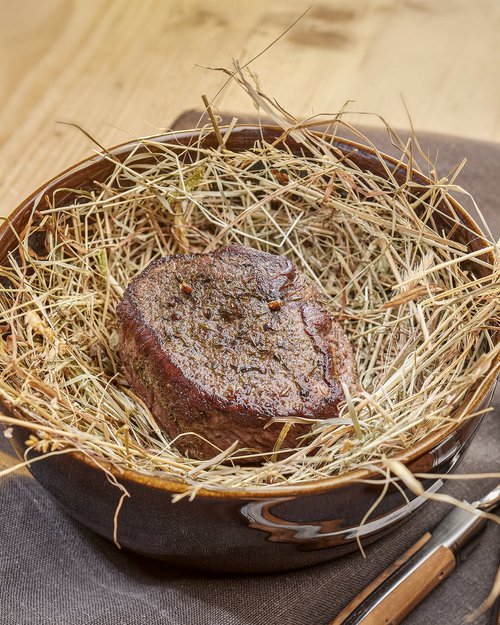 What the guests say about our restaurant in Grän
Fantastically honest and wonderful dishes and friendly hosts.
We discover different dishes each time and find that they always taste delicious.
Our mouths still water when we think of the delicious food.
It starts with the greeting from the kitchen and ends with the dessert. Just great. Many thanks to the kitchen and service team.
Very nice evening with nice food and matching wine. Happy and more than just full.
Great food and great service!
A variety of regional dishes, great food and simply delicious!
By the way: We also have a day spa!
Of course, even if you are not staying with us at our hotel in Grän you still have the opportunity to use our noble spa area. Our offers for day spa are ideal for locals and guests who are on holiday in a boarding house or holiday apartment. Three packages are available for eight hours of wellness and wellbeing – pure, with breakfast or deluxe. We kindly ask you to reserve your wellness day in advance.

Autumn sun and November delight – our favourite month November