Hiking hotel in Tannheim valley: Information for your holiday
If you have enjoyed your time so much at our hotel in the Tannheim valley and you would like to stay a little longer, you can of course extend your holiday at the Sonnenhof for a small surcharge on the day of departure.
without room use – €30.00 per adult, €15.00 per child from 3 to 13
with room use until 5 p.m. (depending on availability) – €55.00 per adult, €25.00 per child from 6 to 13
The price includes the use of our wellness area, the lunch buffet, and the afternoon snack. You can take your bathing basket with slippers and towels to the wellness area and hand them in at the reception before your departure.
Even if you are not staying with us at the Sonnenhof, you can still use our beautiful wellness area and the swimming pool, depending on availability − incl. breakfast buffet, afternoon snack, fruit and juice bar, bath basket with towels, bathrobe and slippers. Daily from 9 a.m. to 5 p.m. We kindly ask you to reserve at post@no-spam.sonnenhof-tirol.no-spam.com.
The prices for overnight stays are per person and night including our gourmet board with breakfast buffet, afternoon snack, and 5-course menu in the evening. In winter we also serve a delicious lunch snack from 12 noon to 1 p.m.: look forward to a hearty meal and a small salad buffet! The tourist tax of €1.70 per adult and night is not included.
All our rooms are equipped according to standard with telephone, safe, hairdryer, satellite TV, free Wi-Fi, and a rental wellness basket with snuggly bathrobes, sauna towels, and slippers. An umbrella and a rucksack are also provided in each room. You are welcome to use them throughout your stay – at no charge, of course. Please note that the room pictures and floor plans may differ slightly from the original.
The tourist tax of €2.50 per adult per night is not included in the price.
Your room will be ready for you on the day of arrival from 3 p.m. On the day of departure, we ask you to vacate by 10.30 a.m.
In order to guarantee your booking at our hiking hotel in the Tannheim valley, we ask you to pay a deposit of €150.00 per person in advance.
Please note that you cannot book a certain room number or floor in our hiking hotel in the Tannheim valley. Please do not hesitate to inform us about your desired room, we will do our best to fulfil your wish.
Mountain railways included
Sonnenhof guests use all mountain railways in the Tannheim valley for free throughout the summer! In the winter season in week 2 to 4 as well as in week 11 you can also use the mountain railways free of charge from Monday to Thursday (valid for a stay of 3 nights or more). Please be aware that we have no control over the facilities' opening hours, therefore we are unable to offer reductions or refunds. The weeks of validity can vary –to play safe, you should ask for more information during the booking process.
The gourmet board in our hiking hotel in the Tannheim valley includes everything your heart desires: a rich breakfast buffet, a delicious afternoon snack, and a top-class 5-course menu in the evening. In winter we also serve a delicious luncheon: look forward to a hearty meal and a small salad buffet! The gourmet board begins for you on the day of arrival at 3 p.m. and ends on the day of departure at 10.30 a.m. A late check-out can be booked subject to availability. Of course, you can also enjoy dinner in our award-winning gourmet restaurant for an additional charge.
The single room supplement in a double room depends on availability, however, the minimum charge is €40.00 per night.
Additional person in the room
The third adult person in the room receives a reduction of 20% on the total price.
We accept cash Girocard, Maestro, and credit cards from VISA, Mastercard, Eurocard, and American Express.
As we have no influence on the weather, we can guarantee neither snow nor sunshine However, what we can guarantee is that our cosy wellness hotel offers countless snug retreats where you can enjoy your holiday even on rainy days. Sonnenhof is also surrounded by a wealth of paved paths for a pleasant long walk. Afterwards, you can reward yourself with a fragrant cup of coffee, choose a cosy corner in our library or enjoy a sauna followed by a soothing dip in the warm whirlpool. If you wish to prepare in advance for your holiday at Sonnenhof, you can find everything you need to know about the weather in the Tannheim valley here.
Unused services from packages, vouchers, and flat rates cannot be paid out or transferred. Furthermore, the hotel has no influence on the opening hours of the lifts in the Tannheim valley.
In certain periods, up to two children stay free of charge (when accommodated in a room with 2 full-paying adults). Our reception team would be pleased to put together a tailor-made offer especially for you. Please contact us!
For shorter stays the following prices apply:
Summer
Winter

0 – 2.99
3 – 5.99
6 – 13.99
Additional person (from age 14) in room with 2 full-payers

free of charge
80 % discount
50 % discount
20 % discount

free of charge
70 % discount
40 % discount
20 % discount
We have the following for your family holiday:
bottle warmer
steriliser (dummy/ bottle)
changing mat/nappy bin
cribs
child carrier (according to availability)
large selection of board games
playground and grassy play area with swings, trampoline, sandpit, slide, and pedal cars
plenty of space around the hotel
professional childcare organised by the tourist office
You can cancel your holiday under the following conditions:
cancellation up to 1 month (30 days) before the start of your holiday: 40% of the booking value is charged
cancellation 1 month to 1 week before departure: 70% of the booking value is charged
cancellation in the last week before arrival: 90% of the booking value is charged
in case of late arrival or early departure we also charge 90% of the booking value.
In order to avoid possible cancellation costs in case of cancellation, late arrival or early departure, we recommend that you take out travel cancellation insurance.
We have adapted our cancellation policy to make things easier during this coronavirus pandemic – contact us for more details!
The sauna area and the whirlpool are textile-free zones and accessible to our guests aged 16 and over. For children and textile saunas the infrared cabin in the swimming pool is available.
Our spa is a place of relaxation and health improvement. Please do not use mobile phones in the entire area. The entire spa is a non-smoking area. We also kindly ask you not to occupy the loungers in the spa area. In the relaxation areas there is enough space where you can deposit your wellness bag and bathrobe while you are going for a swim or taking a sauna.
We recommend that you book the spa treatments with us before your arrival in order to confirm your desired appointment and fulfil your treatment requirements in the best possible way. Our spa team is available to advise you and can create your own personal wellness programme according to your wishes. All indicated massage times include five minutes of rest. Should you have to postpone or cancel an appointment, please let us know at least 12 hours before the start of the treatment. In the event of short-term cancellations or no-shows, 90% of the treatment costs will be charged.
You are welcome to purchase a voucher for different areas of our hiking hotel in the Tannheim valley or for overnight stays here.
What makes our hotel unique? The quiet location on an alpine pasture at the edge of the forest, where you can completely switch off and relax. At the same, you enjoy the advantage of having the Füssener Jöchle hiking and skiing area right on your doorstep. Guests especially appreciate the wonderful peace and tranquillity of our ski-in/ski-out hotel. Nonetheless, please remember that in the winter months you may hear the operating noise of the ski lift or snow cannons when the windows are open. It is unlikely but possible that you will hear the delivery of goods in the morning or the kitchen or restaurant ventilation in the evening.
Bookable packages, single days, and minimum stay
Our packages can be booked subject to availability. Particularly in the case of shorter stays, it is possible that, although rooms are available, the shorter stay is not available. In some cases, there is a minimum stay, even if it is not explicitly stated.
Telescopic poles, rucksacks, route descriptions, tour suggestions as well as nature and plant guides are of course available free of charge at the hotel. Trekking bikes, mountain bikes, and e-bikes can be rented from us for a small fee. Just ask our staff at the reception.
6 reasons for a holiday in our hiking hotel in Tannheim valley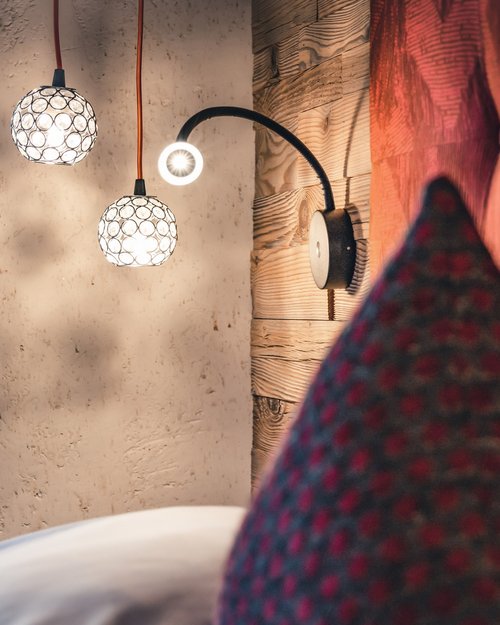 Between Lake Vilsalp and Lake Halden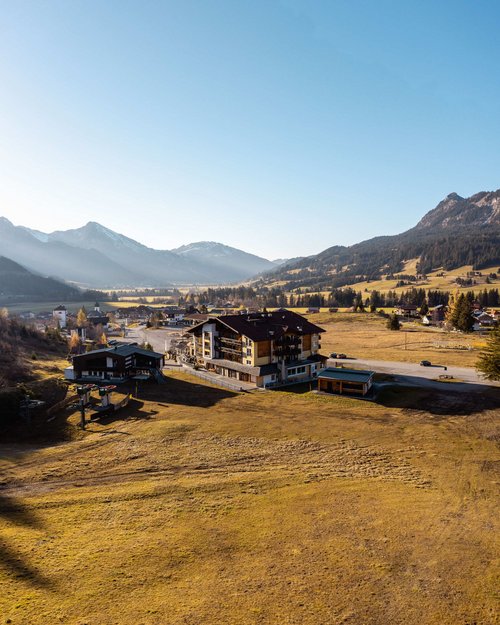 Award-winning and top quality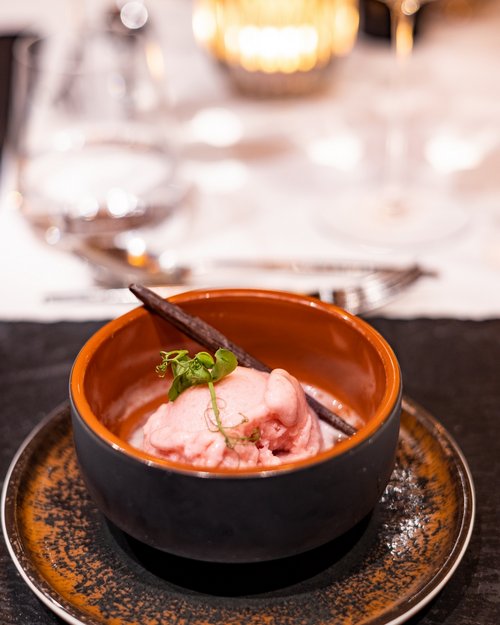 Everything your heart desires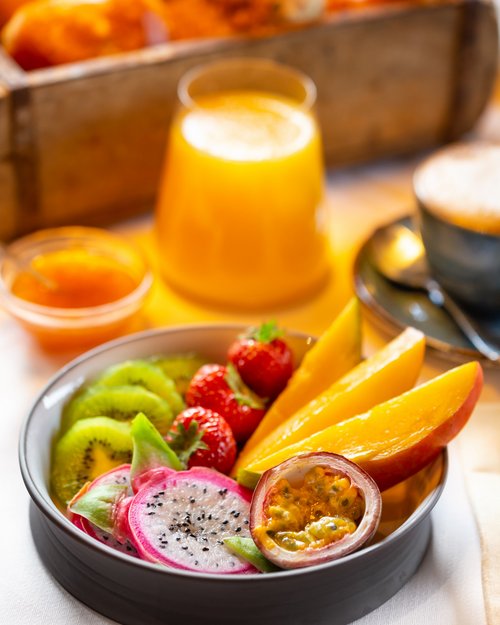 Over 1,150 wines in the cellar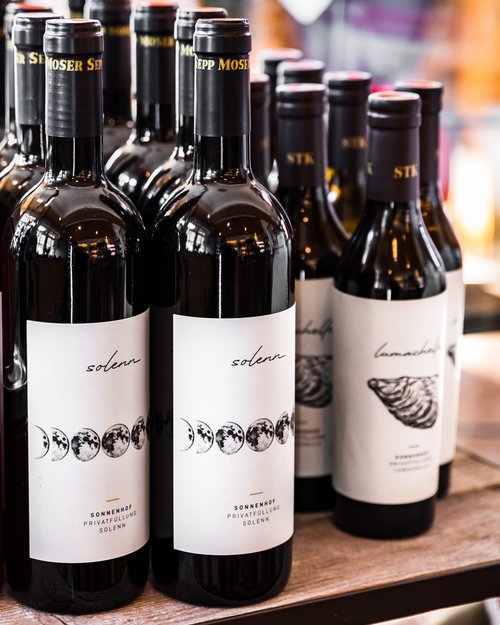 Without toll and vignette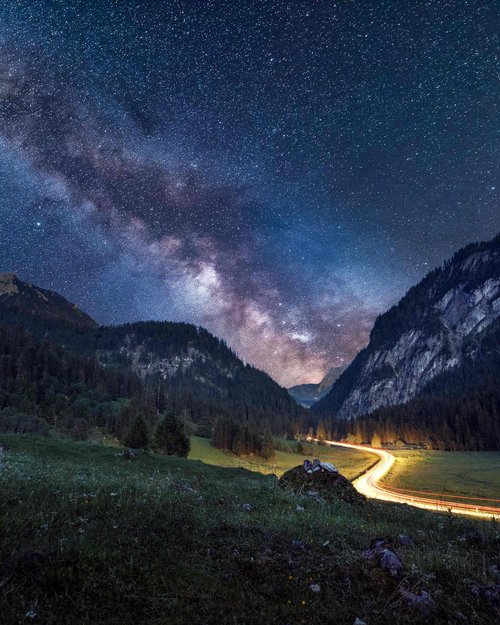 Where our sun worshippers land