Inclusive services at the Sonnenhof
At the Sonnenhof everything you need is already included in the price.
Are you looking for a hotel where you can enjoy every all-inclusive service – from a 5-course menu prepared by a master chef to convivial excursions to the hotel's own alpine meadow, and to a wellness basket with snuggly bathrobes, sauna towels and slippers? Book a room in our wellness hotel in the Tannheim valley and let us spoil you with our inclusive services!
Free experiences at the Sonnenhof
Wine, wellness, hikes, and more
Exclusive wine consultation
from wine expert, Rainer Müller
We love wine and champagne! That is why 1,150 different wines and over 70 different champagnes are stored like little treasures in our wine cellar. Of course, you can taste them all. The best thing to do is to ask wine lover and host, Rainer Müller, for free advice!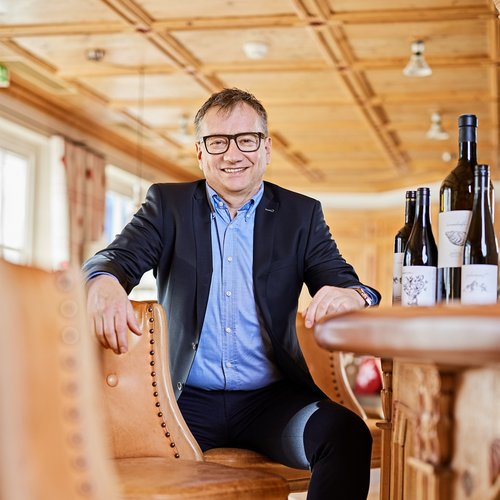 In summer and winter, we offer you several free guided tours a week – summer (theme) hikes, winter walks or ski tours. Our state-certified mountain guide accompanies you free of charge to great viewpoints and on adventurous tours.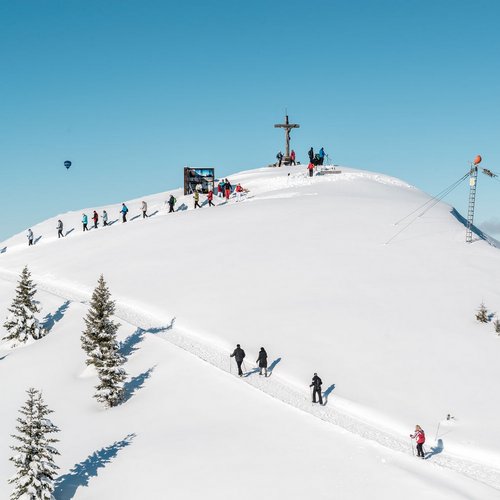 Sun, strudel with beer, sparking wine, and a convivial atmosphere – that's what hut fun is all about. In good weather we walk together to the hotel's own alpine farm, where our kitchen team prepares hearty delicacies from an iron pan for you. After enjoying the alpine meadow and interesting conversation we unpack the accordion and together we sing, sway, and laugh – free of charge, depending on weather and availability!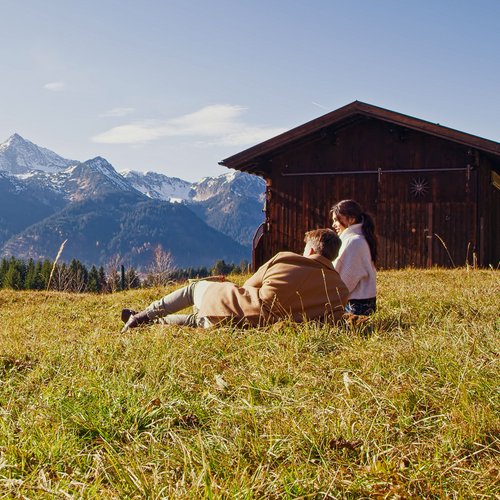 Telescopic poles, rucksacks, route descriptions, tour suggestions as well as nature and plant guides can be rented free of charge. Just ask our staff at the reception.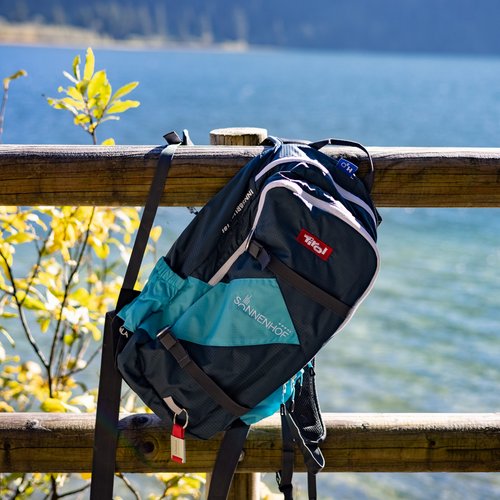 When the weather is nice (as it almost always is), we organise a barbecue on our beautiful terrace once a week. There are delicacies and treats from the grill, prepared by our kitchen staff. Our barbecue evening is part of our gourmet board and is thus, an inclusive service for you.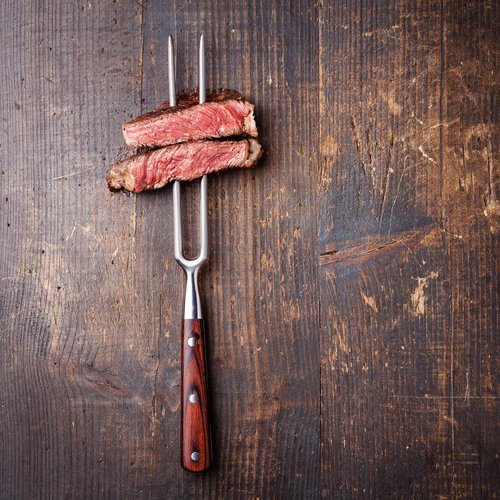 Nordic Walking, AquaGym & more
Whether you choose Nordic Walking or Aqua Gym – we offer sport and fun. In the 160km signposted Nordic Walking arena we go walking with our guests, and in the heated pool in our spa area we offer water gymnastics. Be a part of it!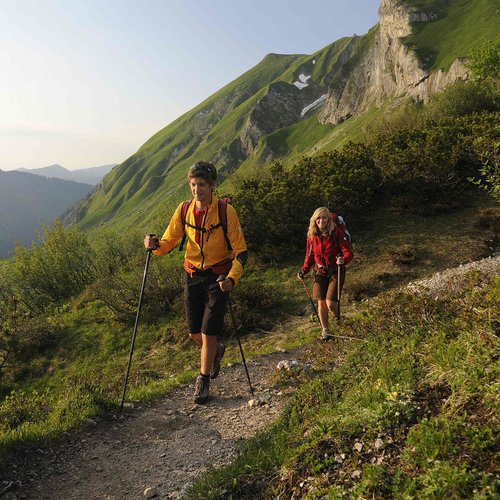 We have the necessary vitamin D!