One of a kind amongst the 4-star-superior hotels in Tannheim valley
The "Kleine Laden"
The "Kleine Laden", our little shop, is a real unicum at the Sonnenhof. This shop in our 4-star-superior hotel in the Tannheim valley was created out of our love for beautiful decoration, fine products, and good wines. You can find great souvenirs and memories of the Sonnenhof here for yourself and for your loved ones. Many of the items are made of wood and come from local artisans. Of course, we also issue vouchers for our small shop!
We would be happy to send you your favorite pieces by post.
Onlineshop - A keepsake of the Sonnenhof for your home
Small, but tasty: home-made jams
Small, but tasty: home-made jams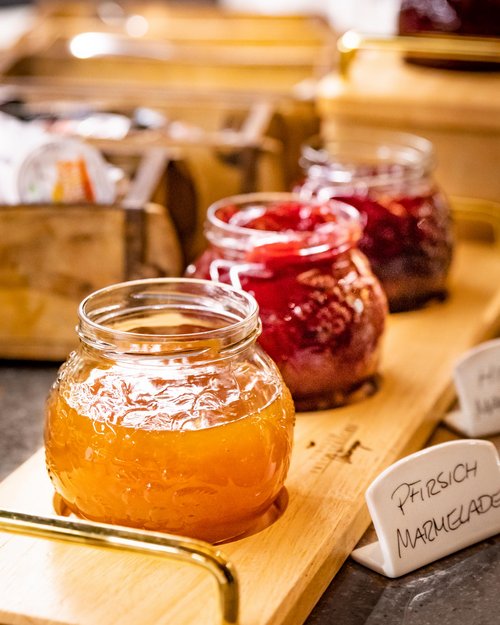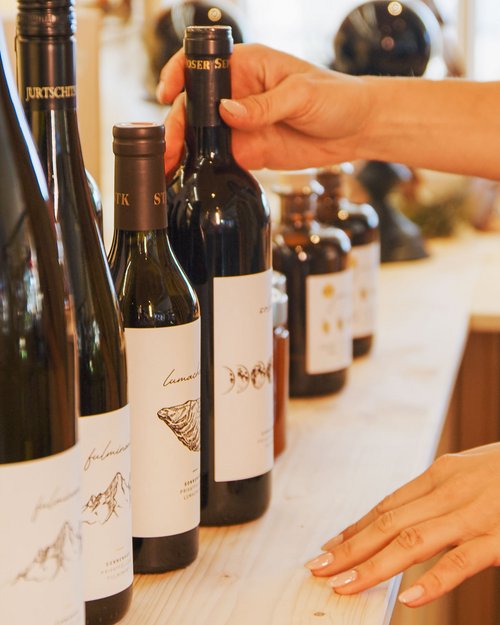 Self-made pine wood products
Self-made pine wood products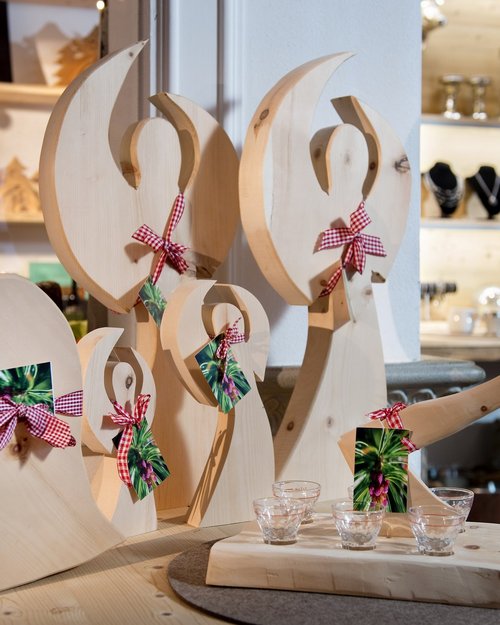 A hot tip
The Christmas market in Grän
Every second weekend in November the Christmas market in Grän takes place at the Sonnenhof. Here you can find handmade gifts, selected jewellery, and beautiful decorations between mulled wine and cookies. This atmospheric market held in our personal month of merry is not only a magnet for locals and guests with its 25 exhibitors, but has meanwhile also become a fixed date in the calendar of events in the Tannheim valley – come and visit us, it will be really cosy!

Winter delight and November sun at the Sonnenhof